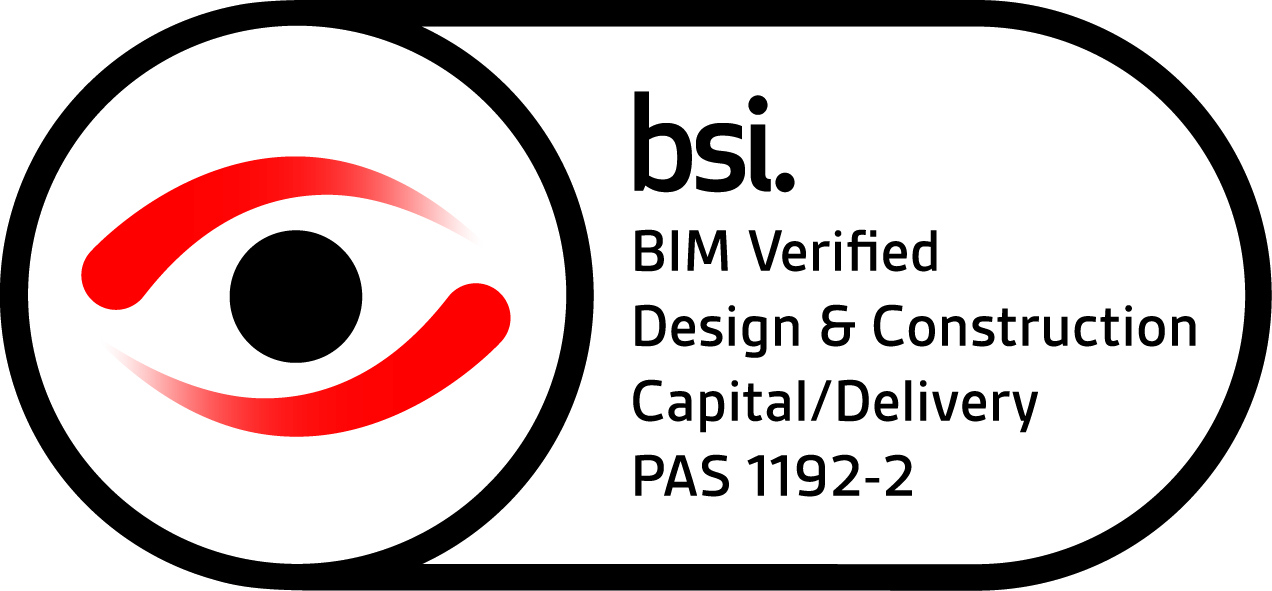 04 Oct

Frank Shaw Associates at the forefront of BIM

BIM Level 2 Certification (BSI).

Frank Shaw Associates is delighted to announce that we have obtained BIM Level 2 verification certification for BS1192 2007 and PAS 1192:2 2013 with the BSI.

We will continue to remain at the forefront of BIM adoption as evidenced by us joining a select group of architectural and construction industry organisations in achieving this accreditation, and by demonstrating our capability within the BSI's rigorous assessment.

We can now give our clients greater assurance than ever that our BIM credentials are fully aligned with the industry.

As a result of our certification there are many added benefits we can offer:-
Fast and efficient processes
Increased productivity and speed of delivery
Controlled whole-life costs and environmental data
Improved integration with Health and Safety
Opportunity to secure Government contracts to meet BIM Level 2
Reduced on-site waste
Improved Design coordination
Frank Shaw Associates has been using CAD and BIM in various forms for over 30 years producing a large database of knowledge. This is constantly being developed to give our staff the latest and most appropriate tools to deliver the best possible solutions.
The BIM adoption and advancement is overseen by our BIM Manager in tandem with our Director of BIM, both of whom coordinate and embed BIM processes within our in-house project teams. This ensures compliance with the BIM standards and best practice throughout our supply chain.
BIM Services – Our range of services can extend through all stages of a project. Starting at the preparation of the Brief, through the planning, design and construction of a facility; we can help Clients with Project Planning and the relevant BIM Documentation as well as BIM coordination and Clash detection which would be undertaken during the delivery of a project.
BIM Project Planning and Documentation
Employers Information Requirements (EIRs) – The EIR is a complex technical document and is currently one of the biggest challenges that face clients and their advisors. We are able to assist teams to compile effective EIRs having assisted a number of Clients to date.
BIM Execution Planning – The BEP is another integral document which must be in place at the start of a project. We can assist in producing this plan which will reflect the contract requirements and will provide a robust framework for the BIM programme.
BIM Coordination and Clash Detection
BIM coordination – This would be a role traditionally undertaken by the Lead consultant, and would ensure that the federated models from the various suppliers are integrated with each other, which allows the design to be fully coordinated. We are able to undertake this task during the delivery of a project.
Clash detection – We undertake Clash detection and Clash resolution on all BIM projects using the latest coordination software. As part of this process, we provide reports produced via advanced software so that all issues can be monitored and audited throughout the project.
Visualisation – We have the in-house capability of producing visualisations to the requested level of detail and sophistication.
For further advice on how our BIM expertise can aid your project please contact our BIM leader Duncan Roberts on 01246 233255 or duncan.roberts@frankshawassociates.co.uk