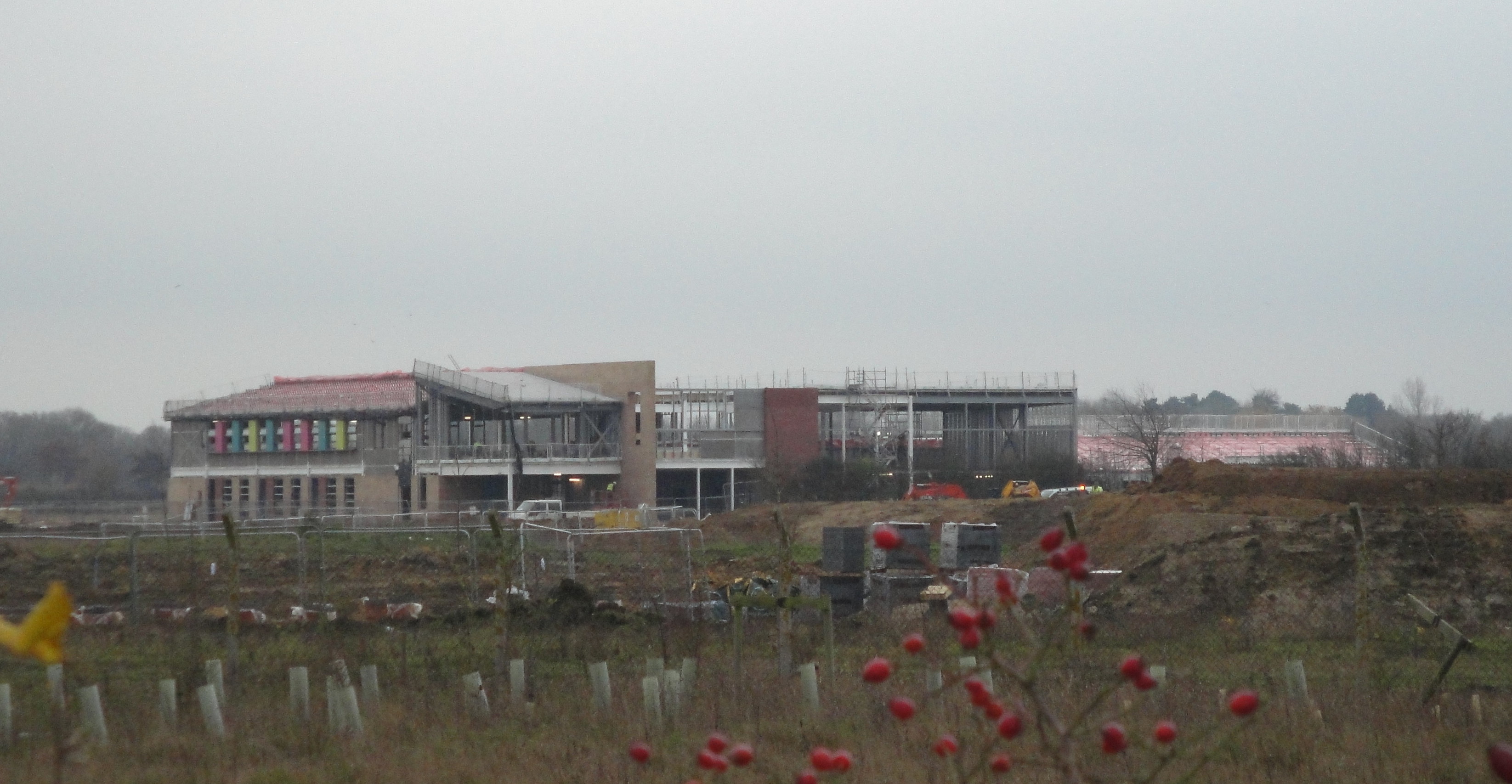 08 Dec

New Primary School construction progressing well

Construction is now well under way for The Diocese of Ely sponsored Pathfinder Church of England Primary School in Northstowe, Cambridgeshire.

The Bishop of Ely turned the turf in August 2015 at a ceremony to mark the start of construction. Completion is due June 2016.

The School consists of an integrated 630 place, 3 forms of entry school, incorporating a 52 place pre-school and out of school club. Located in the first phase of the proposed Northstowe new town, it is the first building on the site following a ten year gestation period. Prior to full school occupation, the design accommodates interim community and healthcare facilities.

The project's design involved extensive engagement with County, District and Parish Councils, together with the Northstowe Forum. A consequence of the mixed use of the building was that the project team included a wide range of stakeholders. In addition to the school Sponsor and County Council client we held engagements with Community and NHS representatives.